Faculty of Management
The Faculty of Management at The University of Warsaw is the oldest faculty of its kind in Central Europe. From its inception in 1972, the Faculty of Management has trained managers for both Polish business and administration. On average there are over 5000 students enrolled in the programs at the School. From 1972 to 2003, thousands graduates obtained master's degrees from the faculty and 120 doctorates were conferred.
The multi-disciplinary academic staff of the Faculty of Management ensures a high standard of education and research. At the moment the Faculty of Management employs 12 full professors, 18 associate professors, 23 assistant professors, 16 senior lecturers, 17 lecturers, 22 doctoral students and 45 administrative and technical staff.
---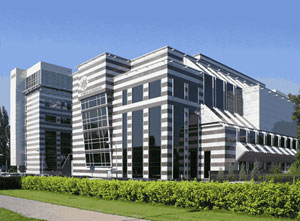 ---
The Faculty of Management has organized many symposia and conferences and its staff has taken part in a wide variety of academic conferences both in Poland and abroad. Our staff members also teach as guest lecturers and visiting professors at the leading universities around the world – in the US, Europe and Asia. The faculty is a member of the Barcelona-based European Association for Faculty Development, and it is also currently applying for accreditation with the International Association for Management Education, AACSB.