Christmas meeting of the MBA@UW Alumnies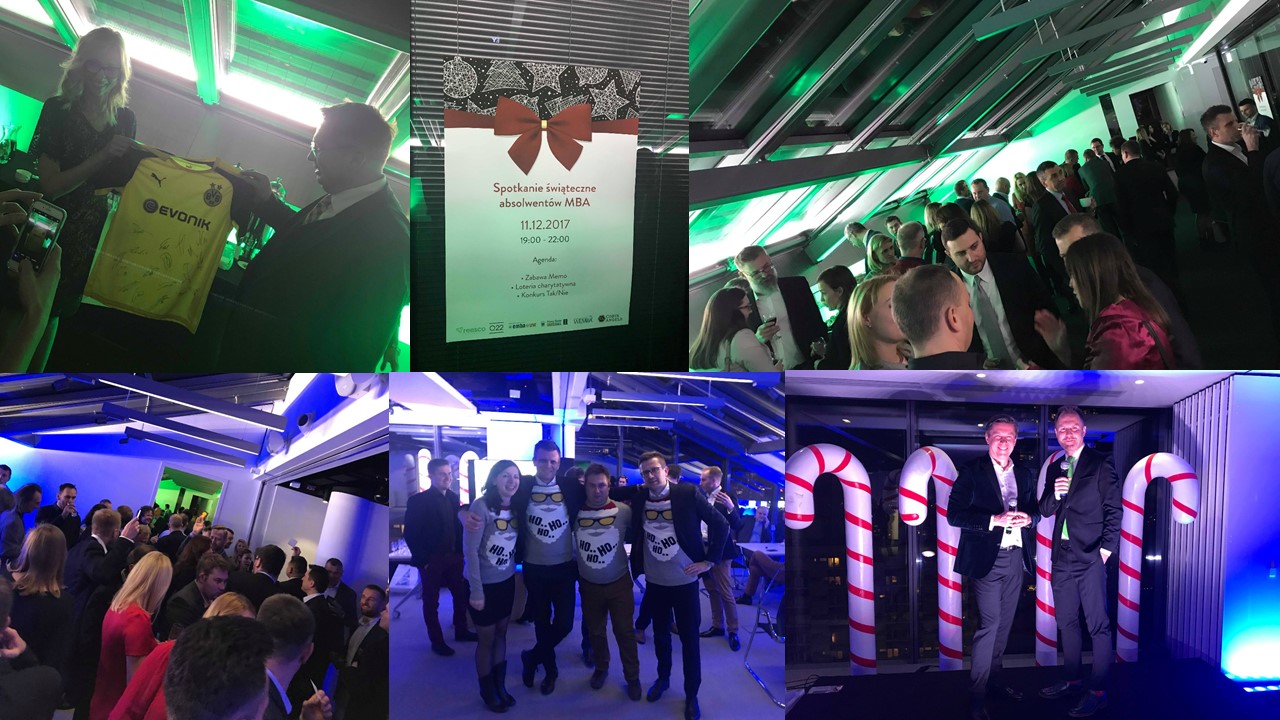 On Monday, December 11, a festive meeting of our graduates took place. Over 130 people came to the meeting, which was a record achievement when it comes to the attendance at the Christmas meetings organized by the alumni association.
In addition to graduates of EMBA at UW, other graduates of MBA programs from Warsaw (WEMBA from SGH, MBA from Kozminski University and PAN) also joined our meeting.
There were lots of presents and games, occasions to meet friends. During the event alumnies were collecting money gor a noble goal!
Alumni are planning more Christmas meetings of EMBA at UW graduates as well as other MBA programs from Warsaw and Poland.