EMBA @ UW - No 1 in the Eduniversal 2018 Ranking!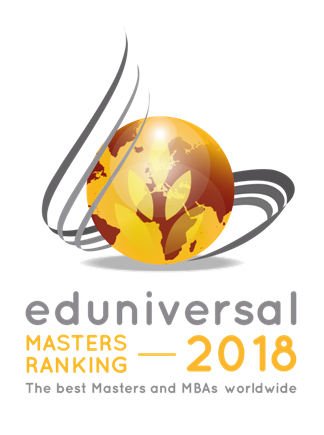 On October 16-19, 2018, the 11th edition of the Eduniversal ranking took place in Dubrovnik. The Conventions hosted 1000 deans of renowned business schools from 154 countries.
The Deans rated business schools in two main categories:
- The Best Business Schools
- The Best Masters & MBA Programs.
We are extremely proud that EMBA @ UW took first place among MBA programs in Central and Eastern Europe, obtaining 5 Palms of Excellence and was ranked ahead of recognized programs from St. Petersburg, Ljubljana or Prague, as well as several universities from Poland, including SGH Executive MBA ( place 6) and Executive MBA organized by the Koźmiński University (9th place). 5 Palms of Excellence means: Universal Business School with Strong Global Influence.
Link to the ranking: http://www.best-masters.com/ranking-master-executive-mba-in-eastern-europe/executive-mba-at-university-of-warsaw-university-of-warsaw-faculty- of-management-informations.html
Information on the Eduniversal ranking:
Eduniversal, based in Paris, is a global ranking agency specializing in higher education. The agency has well-established experience in the evaluation of academic institutions and programs in France since 1994, and internationally since 2007. The Eduniversal mission is to provide people interested in learning, regardless of their nationality, income level and education, with tools and expertise, to help them navigate through the best global educational opportunities and make the right personal choices, from choosing an academic institution to pursuing the best career path possible. In addition, Eduniversal provides in-depth knowledge on academic studies all over the world to all higher education stakeholders to actively promote international exchange between schools, facilitate the mobility of professors and students, and assist HR professionals in identifying specialized talents.