emba@uw - The Most Prestigious EMBA in Poland '2016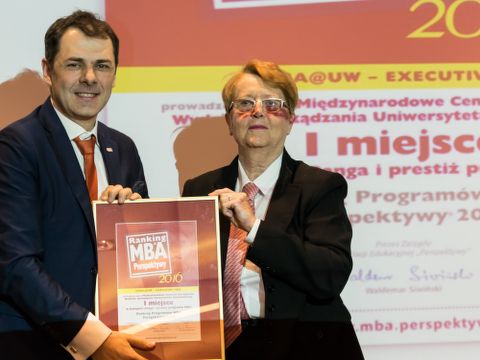 Prof. Maria Romanowska and dr Tomasz Ludwicki
photo: Adam Zegiel (source: www.perspektywy.pl)
On Wednesday, December 14, 2016, Educational Foundation "Perspektywy" announced the results of the MBA Perspektywy 2016 Ranking.
Program Executive MBA at University of Warsaw was ranked No 2 in general classification of all the MBA programs in Poland.
Chapter of the Ranking, who was chaired by prof. Elżbieta Mączyńska, President of the Polish Economists Association, appreciated our Program giving No 1 rank also in the category: "The most prestigious MBA Program in Poland", "Quality of the Faculty", and "Advantages of the Diploma received".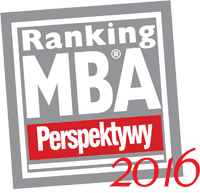 A detailed ranking list may be found here.