Information Session - April 26, 2019 at 5.00 pm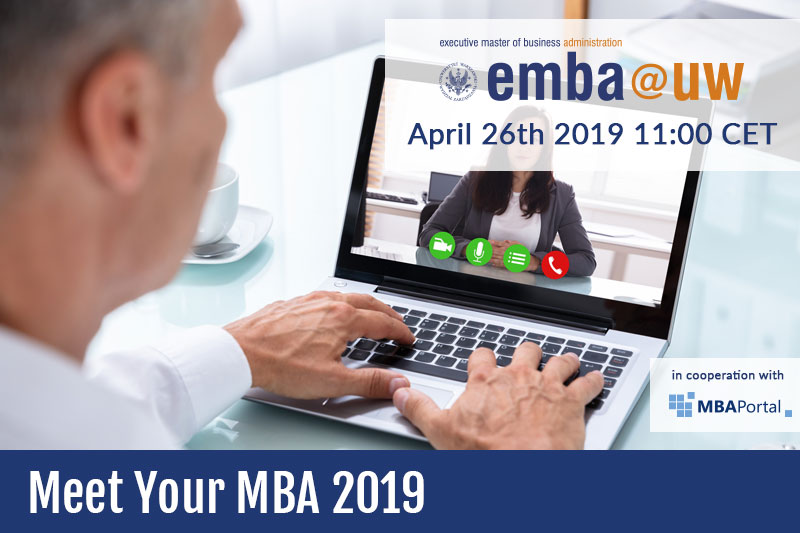 On April 26, 2019, at 11 am we are organizing another webinar - information meeting - regarding the new, already 27th edition of the Executive MBA program organized by the International Management Center, Faculty of Management at the University of Warsaw.
Recruitment is conducted for the academic year 2019/2020.
The meeting will be hosted by Dr Tomasz Ludwicki, Director of Studies.
Participation is free, but please REGISTER.