Meet Our Lecturers - Joseph Santora
Lecturers of the Executive MBA @ UW program
What distinguishes the Executive MBA at the University of Warsaw is the quality, diversity and skills of our lecturers. We carefully select our lecturers so that our students gain as much substantive and up-to-date knowledge as possible from people with a wide background.
In order for you to get to know some of them better, we will regularly present their profiles to you.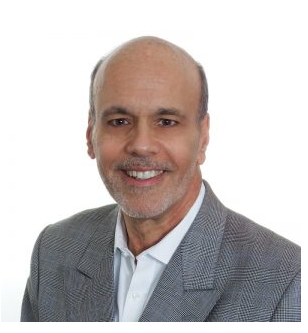 Joseph Santora
I am a globetrotting award-winning author and presenter. I write about boards, executive succession, HR, family business, governance, leadership, nonprofit organizations, social entrepreneurship, strategy, training, and other management and organizational topics in academic journals, practitioner magazines, case studies, and other management outlets. I have written some 200 articles, cases, opinion pieces, and reviews.
My writings have appeared with some frequency in Academy of Management Perspectives, Board Leadership, Career Development International, Chief Executive, Development & Learning in Organizations, Global Coaching Perspectives, Harvard Business Review Italia, Journal of Organization & Leadership Studies, Lorange Network, Nonprofit World, Sage Business Case Publications, and TD Magazine.
My research has made a major contribution to management and leadership literature. It has had a wide-ranging impact appearing in 60+ doctoral dissertations. Over the years, I won several awards for my writings in academic and practitioner journals and for presentations at international conferences, where I presented more than 50 papers in 17 countries on three continents.
I founded the International Leadership Journal approximately ten years ago and serve as the editor of the journal (http.internationmalleadershipjournal.com).
I have had extensive international teaching experiences (Executive Education, MBA, EDBA, DBA and PhD courses and corporate training) in various worldwide venues (United States, Asia, Western and Eastern Europe) and have served as an external university reviewer for several doctoral dissertations.
I founded two companies and I consulted to more than two dozen organizations and major corporations in Europe and the US.
My doctorate was awarded by  Fordham (NYC) and I have done post-doctoral work at Harvard University, Princeton University, and New York University 
Google Citations: Citations: 4,527, h-index 25, I 10 index 42
Research Gate Statistics: March 2021: 66,659 reads, 1,914 citations, and 30.9
1. What are your impressions of teaching EMBA@UW students?
I have been teaching at EMBA@UW  a number of years now. I have found
the EMBA students to be very interested in presenting their views about OB,
leadership, and organizational culture. Their varied work backgrounds provide
class members with a unique opportunity to discuss teaching cases from multiple
perspectives allowing students to share their knowledge. All this makes my
teaching at UW very enjoyable.
2. Could you give us a glimpse on your work and science publications?
My academic and practitioner work focuses on organizations and leadership and
spans various subfield within those areas. I have been writing about leadership
succession in for-profit, nonprofit, and family businesses, corporate governance issues,
and organizational culture for many years. From a pedagogical perspective, I have
written teaching cases used by students and corporate training participants. 
3. What are the most interesting challenges for managers that you deal with in the class?
There are a range of managerial challenges. It all depended on the student and the industry,
though, at times, the challenges cut across the student work and personal background and
their industry sector. Since I teach OB, many problems are "people" problems at various
organizational levels: with direct reports, with peers, and with their bosses.
Getting at ways to solve some of these problems and their unique situations is quite
challenging and at the same time interesting.
4. What makes giving lectures to MBA students so interesting?
MBA students provide added value to classroom setting. They are the front line managers
who deal with many business and managerial problems on a daily basis. When we discuss
managerial and leadership topics in class, they are able to talk about some of their problems
and the various ways they solve them.  Their classmates often agree with the solution(s) to
a managerial problem(s) or they offer different ways to resolve the problem based on their
experiences. This makes for a very enriching and lively class discussion. 
5. Have you got any advice for future EMBA graduates?
This is a difficult question to answer given the current state of the world from a personal and business perspective.  There are so many ways management is changing. In a nutshell:
patience and perseverance.