Special event - webinar with prof. Rita McGrath - 27th May, 7 pm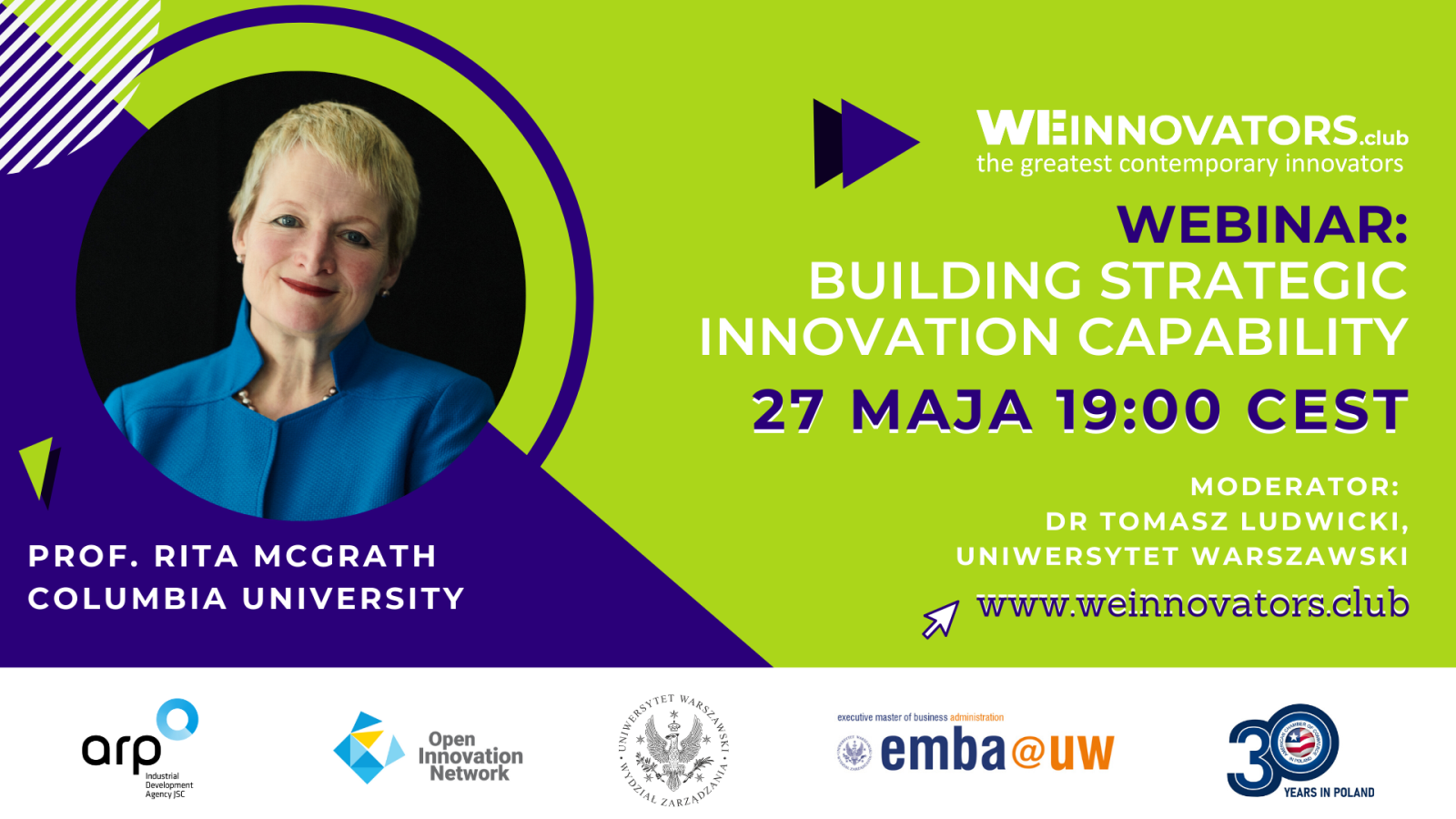 Special event - webinar with prof. Rita McGrath
On behalf of Open Innovation Network, We Innovators Club, and International Management Center at the Faculty of Management University of Warsaw, we would like to invite you to a webinar with prof. Rita McGrath on "Building strategic innovation capability".

Prof. Rita McGrath is a best-selling author, a sought-after speaker, and a longtime professor at Columbia Business School. Rita is one of the world's top experts on innovation and growth and is one of the most regularly published authors in the Harvard Business Review. She is consistently ranked among the Top 10 management thinkers in the world and was ranked #1 for strategy by Thinkers50. Rita is the author of the best-selling The End of Competitive Advantage (Harvard Business Review Press, 2013). Her new book is Seeing Around Corners: How to Spot Inflection Points in Business Before They Happen (Houghton Mifflin Harcourt, 2019). For more information, visit RitaMcGrath.com.

Dr Tomasz Ludwicki, lecturer of strategy at the Faculty of Management University of Warsaw, director of International Management Center at UW and the Executive MBA@UW program, will host the event.

Webinar will take place on: Wednesday, May 27th, 2020 at 19.00 CEST
Taking part is free of charge, please register at: bit.ly/Weinnovators-7

See you there!
Executive MBA@UW Team