Webinar - MEET YOUR MBA 6 FEB 2018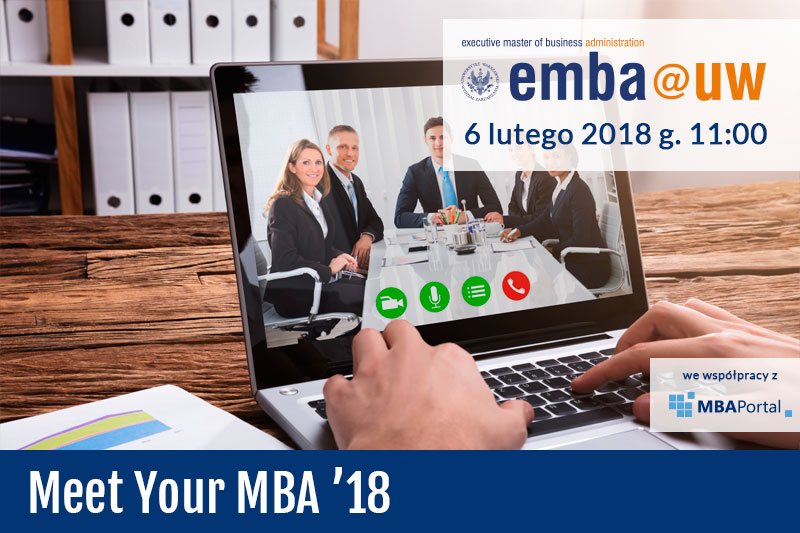 We invite you to register for the on-line meeting with the MBA studies from the cycle "Meet Your MBA 2018". The meeting will be attended by representatives of the "Executive MBA @ UW" program organized by the International Center for Management at the University of Warsaw.
The meeting will last about 60 minutes.
Participation in the meeting is free, but registration is required.