Webinar: Meet Your MBA - 8th June, 11am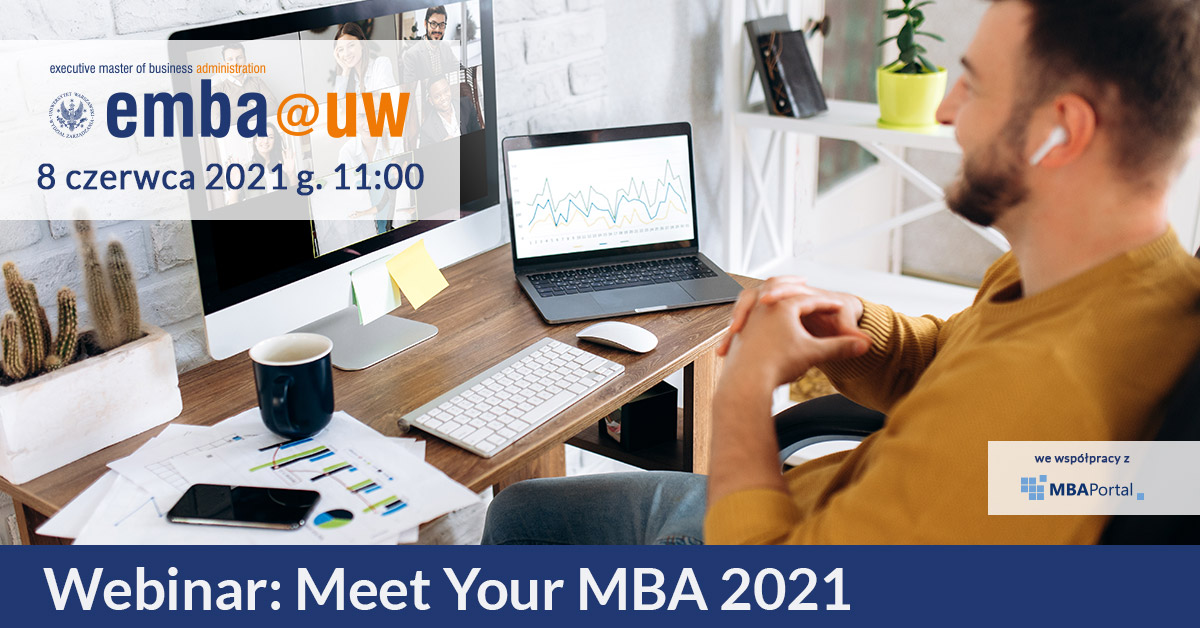 We invite you to participate in an online meeting with EMBA @ UW studies.
The idea that guided us during the organization of this series was the desire to bring EMBA studies closer to potential participants in a convenient way - through online meetings.
We plan the next one on June 8th, 2021 at 11 am.
It will be devoted to the general themes of EMBA. During the meeting, we will present the most important information about the study program, accreditations, lecturers and graduates.
Participation in the meeting is free, but please register.