Wirtualny Business Mixer - EVERYTHING ABOUT ROBOTIZED PROCESS AUTOMATION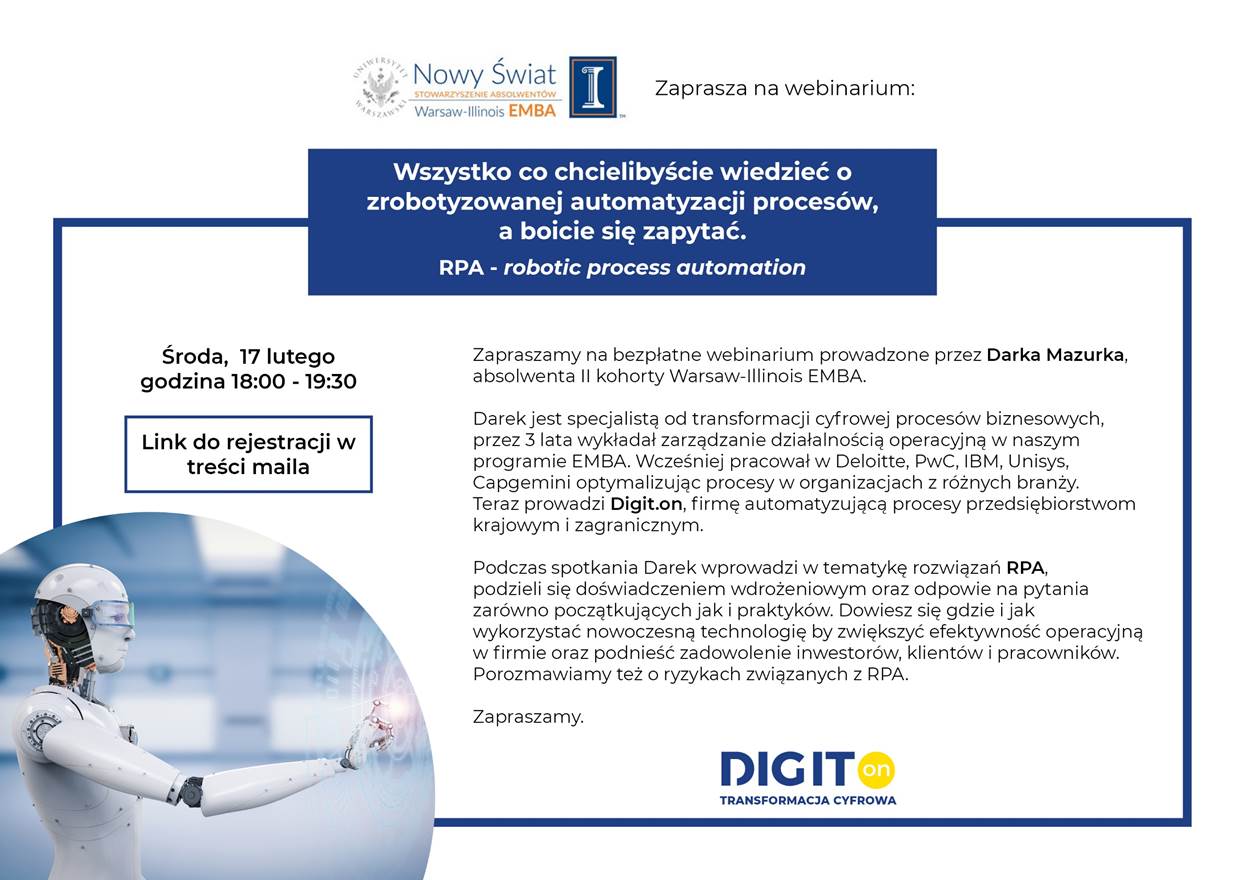 The Management Board of the Warsaw-Illinois Executive MBA and Executive MBA @ UW Alumni Association invites its members and supporters to another virtual meeting - "EVERYTHING YOU WANT TO KNOW ABOUT ROBOTIZED PROCESS AUTOMATION AND YOU ARE AFRAID TO ASK".
Time and place: Microsoft Teams
February 17, 2021 Time: 18:00 - 19:30
Organizer: Warsaw-Illinois Executive MBA Alumni Association and Executive MBA @ UW "Nowy Świat". http://www.alumni.org.pl/
Partners: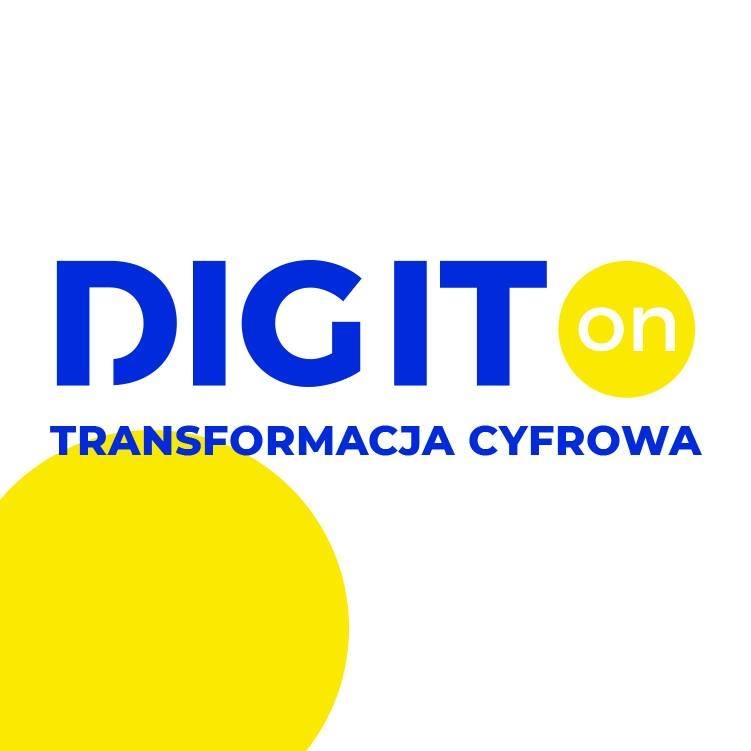 Speaker:
Dariusz Mazurek - graduate of the 2nd line of the Warsaw-Illinois EMBA
A specialist in digital transformation of business processes, he lectured in operational management in our EMBA program for 3 years. He worked for Deloitte, PwC, IBM, Unisys, Capgemini optimizing processes in organizations from various industries. Now he runs Digit.on, a company that automates processes for domestic and foreign companies.
Fee: Free participation or any donation to the Association's account
On this occasion, we would like to remind you that we are an organization that remains active thanks to annual contributions and other voluntary contributions from members of the Association or external donors. Therefore, we encourage you to make payments to the Association's account: 07 2030 0045 1110 00000333 1250. Thank you for your response to voluntary payments. We will honor the donors at the right moment. By the way, we would like to remind you about the need to pay membership fees for 2021. - in the amount of PLN 150 and a premium of PLN 500. We encourage you to donate.
To You Attention:
The next webinar will be held on March 3, 2021. in hours 18-19.30. Subject: "EFFECTIVE MAINTENANCE OF BUSINESS RELATIONS IN THE CONDITIONS OF THE SANITARY REGIME" speaker: Stefan Karmaza, partners: VECTIO and MCZ UW
 On behalf of the Management Board, we cordially greet and remain at your disposal