2020 Admissions - New exam dates!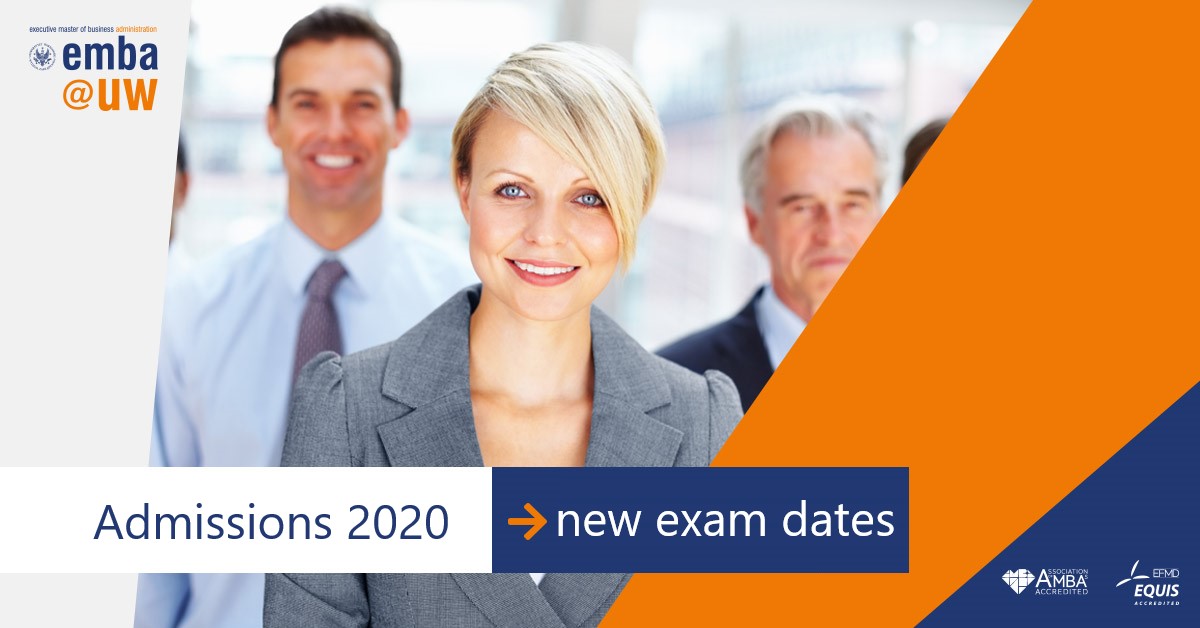 The International Management Center at the Uniwersity of Warsaw has started recruiting for the new 28th edition of the Executive MBA post-graduate studies.
The date of the entrance exam: Saturday, September 12, 2020, at 10.00.
We invite you to register in the university candidate registration system: https://irk.uw.edu.pl/pl/offer/PODYPL2020/field/MBA/
Details of recruitment and a list of application documents are available at: https://www.mcz.edu.pl/en-US/text/executive_mba/admissions

The Executive MBA @ UW program is the leading Executive MBA program in Poland - accredited by the international organizations AMBA and EQUIS. For years, it has been leading in rankings, and its students and graduates sit on the boards of key companies in the country and abroad, successfully combining practical knowledge gained at Executive MBA @ UW with their own, often very rich, professional experience.
We conduct studies in English and Polish. Detailed information on recruitment rules, the program and the schedule of classes is available on our website:
Executive MBA @ UW in English
Executive MBA @ UW in Polish
In the 2020/21 academic year, classes of the Executive MBA @ UW program will start as planned, at the end of September. We planned them in a traditional form in the lecture hall. If due to a coronavirus pandemic they will not be possible for some time, we are also 100% prepared to conduct online classes.
Welcome!