emba@uw - The most prestigious MBA program in Poland!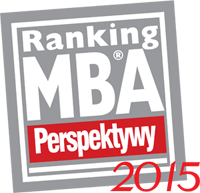 On Tuesday, December 8, 2015, Educational Foundation "Perspektywy" announced the results of the MBA Perspektywy 2015 Ranking.
Executive MBA@UW Program was named the most prestigious MBA program in Poland.
In general classification, our Program was ranked No 2 among all best MBA programs in Poland.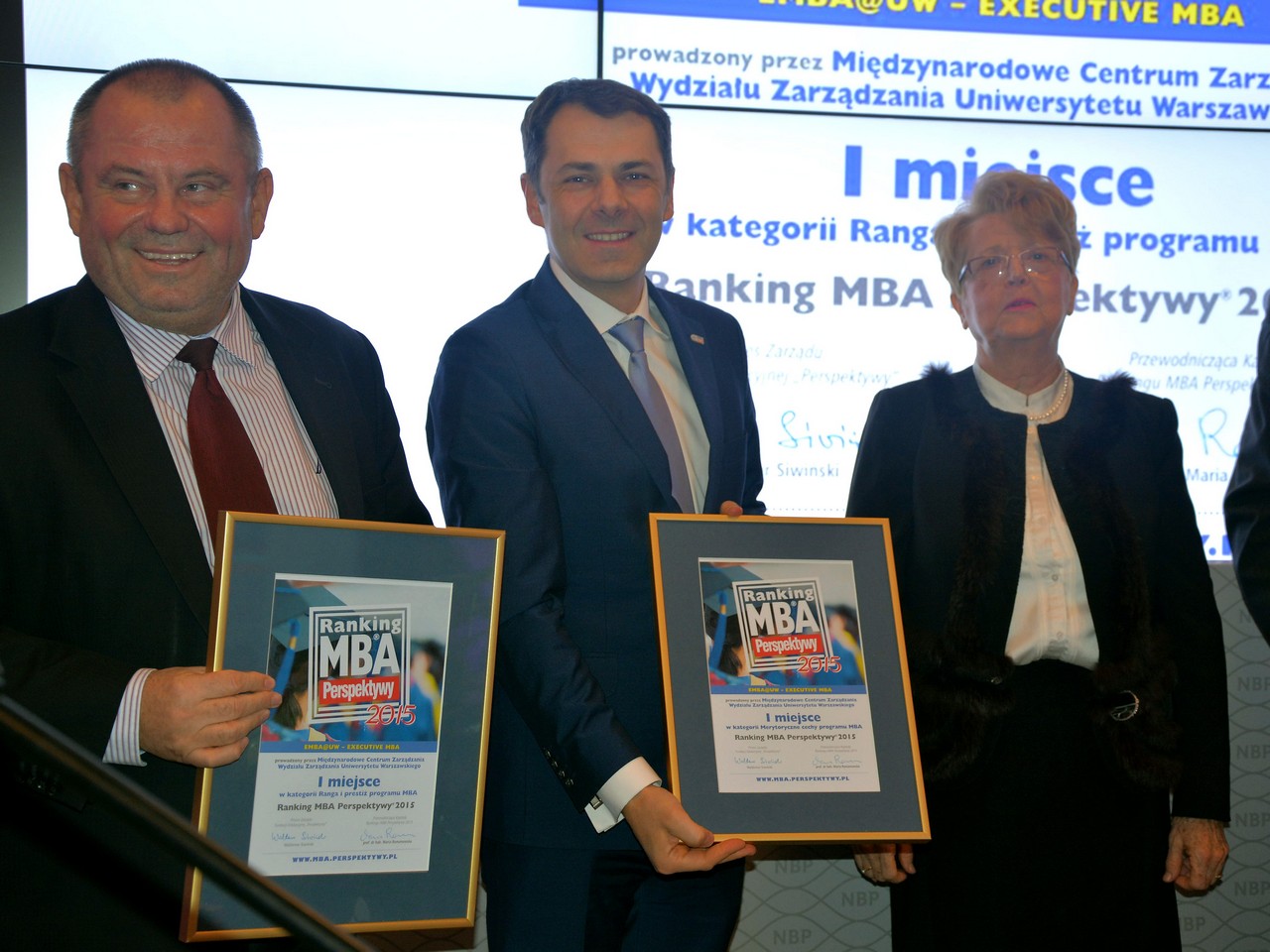 Prorektor UoW prof. dr hab. Alojzy Z. Nowak and Director of emba@uw dr Tomasz Ludwicki
(fot. Perspektywy)
Chapter of the Ranking, who was chaired by prof. Elżbieta Mączyńska, President of the Polish Economists Association, appreciated our Program as the most prestigious, giving it No 1 rank among all other MBA programs in Poland. Our program was also scored No 1 for the best Curriculum, the highest requirements to students, as well as cooperation with school and universities from other countries.
Chapter of the Ranking, has also highly esteemed our students, in particular their professional experience and corporate job positions which, according to the Ranking Chapter, is an effect of the Program's enter exams selecting the best MBA candidates. Moreover, according to the graduates named in the Ranking, an Executive MBA@UW diploma gives them a lot of advantages on the labour market.
A detailed ranking list may be found here: Serwis Fundacji Perspektywy