Webinar - April 16, 2029 at 1:00 pm CET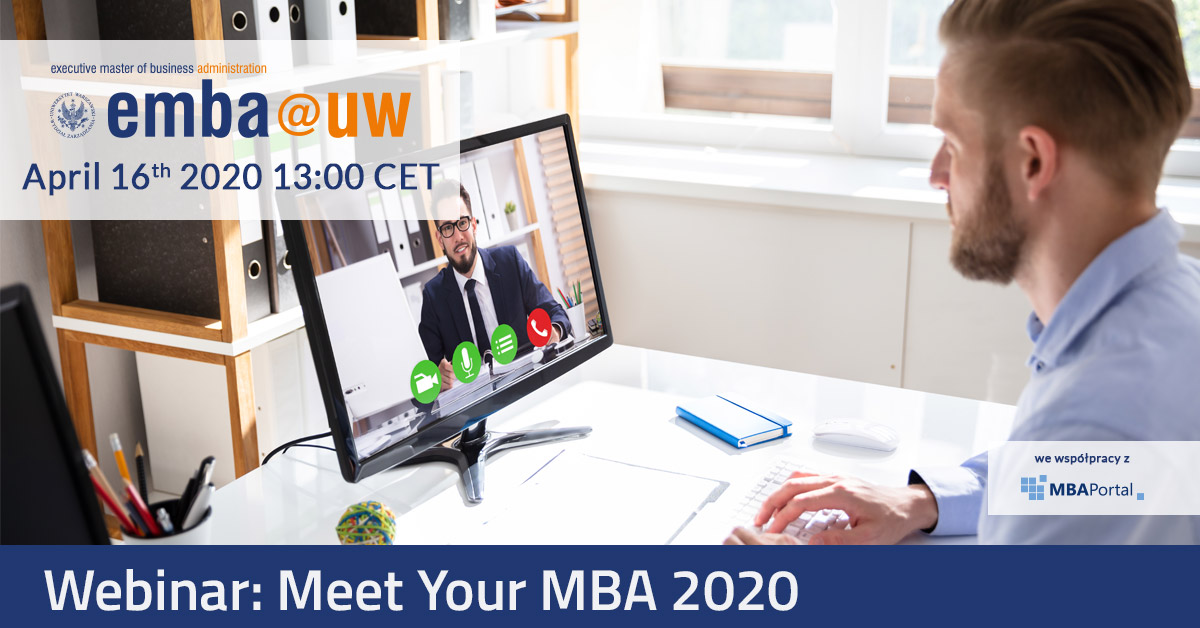 We cordially invite you to another webinar for Candidates for Executive MBA studies at the University of Warsaw.
On April 16 at 1.00 pm CET dr Tomasz Ludwicki, Director of Executive MBA Studies at the University of Warsaw, will once again meet with candidates for EMBA @ UW studies. Dr. Ludwicki will present details of our program, as well as will answer all questions of the webinar attendees.
Please register at: https://mbaportal.clickmeeting.pl/meet-your-mba-2020-emba-uw-ii/register
The webinar lasts about 60 minutes, together with the questions.