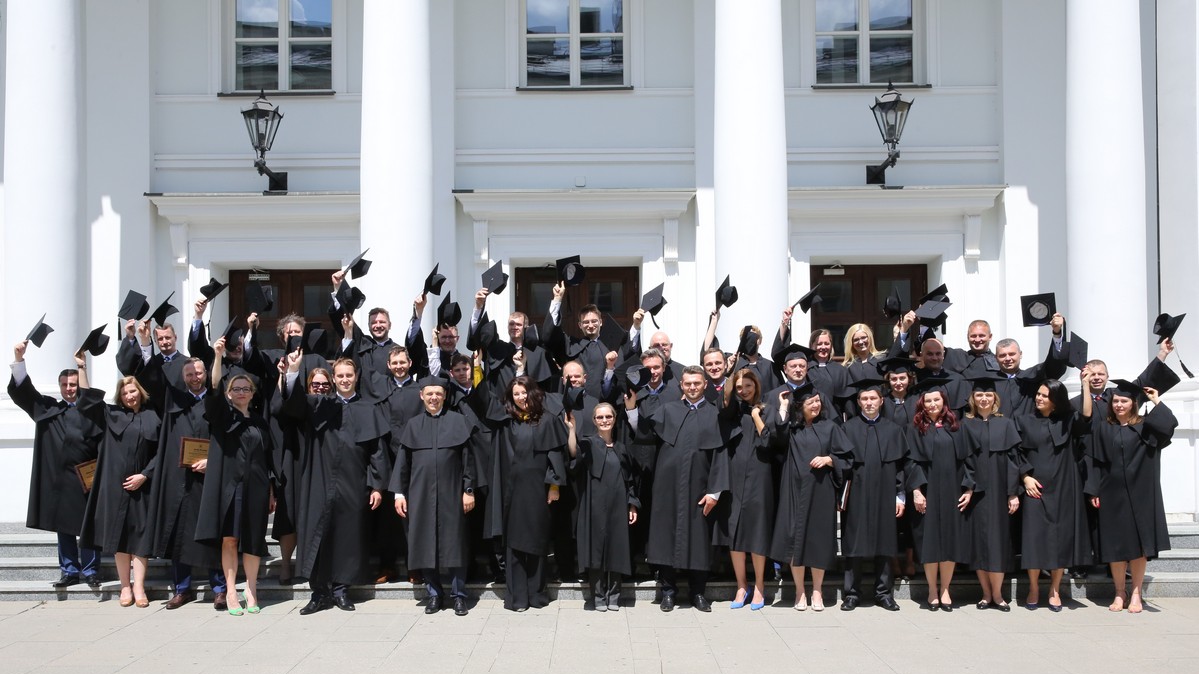 photo: Marcin Kluczek
On Saturday, July the 1st, 2017 at Senat Hall of Kazimierzowski Palace, at The University of Warsaw, the 23rd cohort of students graduated from Executive MBA Program at the University of Warsaw.
Prof. Alojzy Nowak, Prorector at the University of Warsaw, conducted The Ceremony which was attended by: prof. Monika Kostera, Durham University; dr. Tomasz Ludwicki, EMBA Director of Executive MBA Program, prof. dr hab. Grzegorz Karasiewicz, Vice-Dean for Student Affairs and Quality of Teaching, the Graduates and their families. The ceremony was also attended by the EMBA partner: Mr. Jerzy Ciempiel – HR Director at ABB in Poland who handed over the awards for the best papers on strategy (ABB) as well as the best consulting projects granted by prof. Alojzy Nowak.